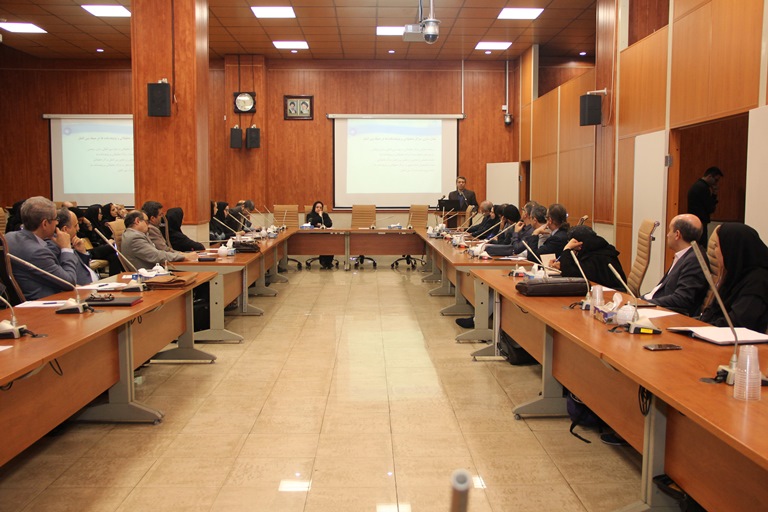 According to the Office of Public Relations in the Vice-Chancellor of Global Strategies and International Affairs, on 28th May 2019, in the Central Committee, Dr. Shokoofe Nikfar, the Director of Research and Technologies in the Office of Vice-Chancellor for Research, began this meeting by talking about the importance of cooperation between research and international affairs.
She stated that: " The investigation of Scientometric System shows that about 18% of scientific papers are published with the cooperation of international colleagues."
She pointed out: " However, compared to the history of TUMS and significant capacities in different majors and the relationships of faculty members with international research centers, we have to see a greater number in international papers."
She emphasized the fact that: " Reliance on internal researcher will compromise the university ranking due to international activity privileges."
" International students are ambassadors of their homeland, which can extend international affairs and help to invest in international research." She said.
Then, Dr. Ahmad Esmaeilzade, the Vice-Chancellor for Research of International Camus of TUMS, carried out with a report on the activities over the past year in the field of international research.
" The Admission of International Students Regulations to the Professional Doctorate was approved in 2018 by the Vice-Chancellor of Education of Health Ministry. This regulation gives permission for admission of international students for Ph.D., which in that case, schools and research centers of TUMS can introduce the faculty members that are eligible." He said.
He also pointed out that the Admission of International Students for Postdoc Regulations is also developed.
He mentioned the first Grant Developing Workshop in TUMS and said: " The aim of this workshop was to creating a team and help participants throughout their progress toward an international grant."
Dr. Esmaeilzadeh said that the launch of a joint virtual research center in cooperation with a foreign university is foreseen in this year's program, said: "We are currently in the process of drafting the Code of Conduct for this center, and colleagues interested in research centers can share their ideas with us."
Also, Dr. Vahid Rezaei, the Vice Chancellor of Education of International Campus explained the professor's information for admission of international students in the English website of TUMS, and Dr. Enayatollah Shabani, the Director of International Relations of Vice-Chancellor of Global Strategies and International Affairs, explained the differences between Research-based and Tutor-based admissions of international students.
The meeting ended with the presentation of the views of a number of international associates and vice-chancellors of research centers.